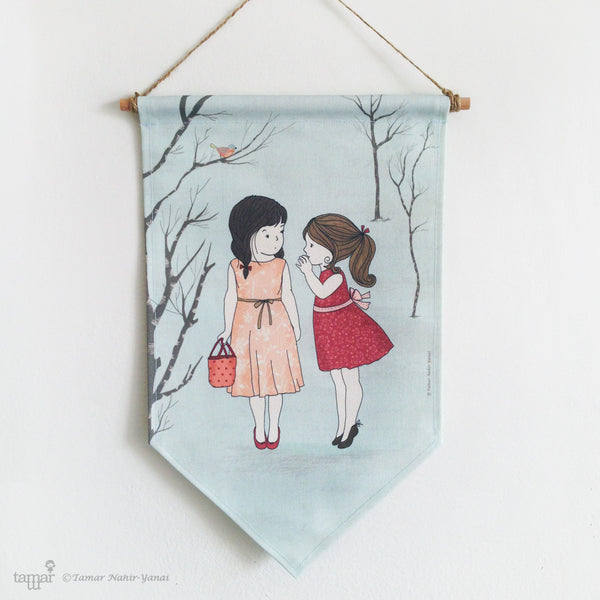 Sold Out
Banner Flag - Two Girls and a Secret
$23.90 USD
This product is unavailable
Banner Flag - Two Girls and a Secret
This Banner flag, inspired by my 'Two Girls and a Secret' illustrations, can make a wonderful wall decoration.
Perfect as a gift or a lovely addition to your home.

High quality printed design on a 21cm x 34cm white fabric.
Wooden rod and a matching string, for display, are included.

Patterns and images are © Tamar Nahir-Yanai 2016 and are for Personal Use only